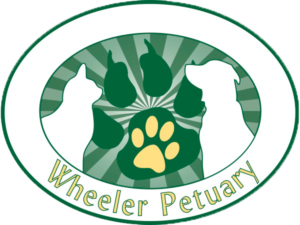 Our Staff will come to your Veterinary Office, or your home, during our normal office hours of 9:00 am to 5:00 pm, Monday thru Friday, and 9:00 am to 1:00 pm on Saturday to pick up your companion.  We'll show you, your family, and your loved one care and respect.
Private or Group Cremation

Group Cremation – Your companion will be cremated along with companions from other families.  The ashes of your companion will not be returned to you.
Private Cremation – Your companion will be cremated in our crematory with no other pets.  You'll receive your companions' ashes either through your Veterinary Office or by visiting our Office.  Your companion's ashes will be stored in an urn that you may choose to display.

Certificate of Cremation
A donation made to the Newton County Humane Society in memory of your companion.
We also have a large selection of pet memorial products including urns and markers.
The cost of your pet's cremation will depend upon the personal choices and details of services and merchandise selected.  Our understanding staff will help guide you through your selections.